Quick Reference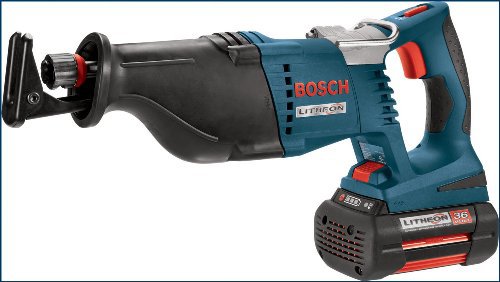 The 1651K features long-lasting 36V cutting torque, 2 variable-speed ranges, twist-n-click blade change and comfortable, ergonomic design. It comes complete with blades, battery, charger and bag.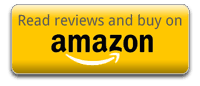 Features

Single-handed, twist and click blade changer
36V Li-Ion battery pack provides maximum torque and runtime
Two speed ranges: 0-2,400SPM and 0 to 3,000SPM
Variable-speed trigger
The only saw among competitors with a rafter hanger that prevents drops
Soft-grip handle for safe and comfortable operation
Ergonomic collar grip for better control
Open toe shoe provides clear view of the cut
Full package comes with saw, extra blades, Bosch Litheon™ 36V fast charger, 36V FatPack battery and soft carrying case
PROS:
The most and longest-lasting power of any cordless reciprocating saw
Two speed ranges and variable-speed control to match any material
Single-handed, quick-release blade clamp
Two battery pack sizes to choose from
CONS:
The most and longest-lasting power of any cordless reciprocating saw
No vibration control other than collar grip
Soft canvas carrying bag
Overview
Bosch's new 1651K Litheon 36V cordless reciprocating saw sets the standard for cordless saws. It even stacks up well in terms of power and speed against high-end corded reciprocating saws.
High-voltage cordless tools provide maximum motor torque, which is critical when you are cutting through tough materials such as cast iron pipe. The 1651K is a powerhouse that cuts through any material 25 percent faster than its closest cordless competitor such as wood with nails, steel, concrete board, plywood, particle board, sheet metal, plumbing pipes and tree branches.
It has a patented, one-hand, tool-less LockJaw™ blade change system that provides fast and easy blade swaps. The variable speed trigger runs the blade at 0 to 2,400 SPM or 0 to 3,000 SPM depending on which of two speed ranges you set. It is the only saw in its class with a rafter hanger that keeps the saw out from underfoot or prevents it from falling when working up high. Couple all that with a well-balanced, ergonomic fit and comfort grip and you have a cordless saw that can go the distance.
What Buyers Are Saying
Almost universally, the simple canvas carrying bag gets knocked by most buyers. This tool is not inexpensive, so they expected a solid carrying case. Who can blame them?
However, no one is complaining about the power this cordless tool puts out nor the longevity of the battery packs. If you have put off getting a cordless recip saw because you could not imagine it keeping up with your corded versions, this saw will likely change your mind. As one reviewer put it, this is the "Arnold Schwarzenegger" of cordless tools.
Contractors love this saw and typically have several other Bosch 36V cordless tools to go along with it. The portability, versatility and durability are hard to beat. It fits right in on any demo or construction job, especially where high mobility is required. Add a 9 or 12-inch blade and it is ideal for pruning an orchard or cutting up firewood where an extension cord will not reach. One buyer does without mains by using a 45W solar setup to recharge the battery packs.
This saw does not have advanced vibration control, which one or two buyers were disappointed with, but other than that, it has the core features to fit most job sites.
Verdict
This may be too much saw for the typical homeowner, but for electricians, plumbers, renovators and construction contractors, it is almost a must-have tool. It ranks with best-in-class, top-tier cordless saws, but lacks a couple of its competition's advanced features, such as vibration control. If power and reliability are mostly what you need, however, this is an excellent value.