Quick Reference
Homecraft H26-260L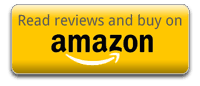 Features

Handle for using the saw it not only made to be ergonomic and comfortable, but also allows the user to have a solid operation over all of the cuts that are made with the Homecraft
With a total weight of just 25-pounds, the Homecraft H26 is easily one of the lightest miter saws that you'll find on the market.
Delta Power Tools' LockOut Switch helps to prevent any unwanted use of the saw from happening – a really great safety feature to have on any tool like this
An arbor lock locks the blade of the saw in place that allows for easier changes of the blade when you need to make them
Specifications
| Spec Type | Spec | |
| --- | --- | --- |
| Saw type | Corded | |
| Tool Weight | 25 pounds | |
| Dimensions | 21 x 13 x 13 inches | |
| Power/Volts | 14 amps/120VAC | |
| RPM | 5500 | |
| Size | 10 inch | |
| | | |
| | | |

Review
Buying a new miter saw can often be a bit more difficult of a process tan one may initially think. There are plenty of options out there, and a lot of them have incredibly powerful motors and exciting features that make them look incredibly appealing. However, these sort of miter saws often cost an upwards of $200, $300, or even $600.
That's fine if you have a budget for something along those lines, but what if you're looking for a miter saw that's a bit easier on the budget? This can prove to be a bit of a slippery slope, as less expensive options often tend to lack in the quality that you need.
While this can certainly prove to be a bit of a difficult task to take on, we've done all of the searching for you and have come up with one of the best budget options for a miter saw that you'll find. That saw is the Homecraft H26-260L 10-Inch Compound Miter Saw by Delta Power Tools, and it's a real beast the small price you'll end up paying if you decide to get it.
Pros
We mentioned in the Features section that this is one of the lightest saws on the market, and that really is an excellent pro to have. If you find yourself needing to move this saw to different locations for your woodwork, the weight of just 25-pounds should make it easily moveable for just about anyone.
Precise and accurate cuts is something that's extremely important to have on any saw, but it's quite surprising as to just how accurate the Homecraft H26 is for such a low price tag. The accuracy that you're able to get here comes pretty close to what you'd find on saws that are more than double what you're paying here.
Laser lights don't always get bundled with miter saws, so seeing it packed with the affordable Homecraft H26 is a really pleasant surprise.
Cons
Delta included a dust bag with the Homecraft, but in real world use, it doesn't work that well at all – collecting just about 10% of dust made when working on a project.
There is a detent plate used for positive stops, but they aren't nearly as rigid as we would have liked. As one owner cited, they're more like "speed bumps" than anything else.
There is an included clamp as well, but because of how fine the threads are, it takes quite a long time to adjust when working with different pieces of wood.
Our Verdict
Overall, Delta Power Tools created a real treat with the Homecraft H26. It's simply amazing as to how much the company was able to cram into a saw with such a low price tag, as some of the features here are incredibly similar to what you'd find on much more expensive options. If you're in the market for a lightweight miter saw that will delivers very accurate cuts, and you want to get as much bang for your buck as possible, there is really no better option than the Homecraft H26 by Delta Power Tools.