Quick Reference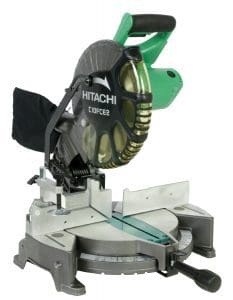 Hitachi C10FCE2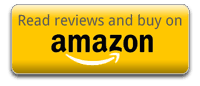 Features

15-Amp motor is able to reach speeds of up to 5,000 rotations per minute
Dust collection bag is built directly onto the saw and helps to keep your workspace as clean as possible
Hitachi's Elastomer handle grip not only offers increased comfort when using the C10FCE2, but also allows for deeper and more accurate control over all of your cuts
Flip fence that's large and can extend up to 4-inches in total height for when you're working with crown moldings in a vertical manner
Specifications
| Spec Type | Spec | |
| --- | --- | --- |
| Power Source | Corded | |
| Tool Weight | 35.9 pounds | |
| Tool Length | 23 x 19.1 x 16.1 inches | |
| Power/Volts | 15Amp/120 volts | |
| Color | Green | |

Review
For some jobs out there in the world of woodworking, you need a saw that will be able to keep up with you and handle any amount of work that you end up throwing at it. If you're a farmer, someone who frequently does work on various types of trims, or are simply a dedicated woodworker, you know and understand all too well the importance of owning a miter saw that has your back through every project you throw at it. However, finding such a saw without spending an absurd amount of money is often easier said than done. There's no shortage of powerful miter saws out there that are capable of all your demands, but if you're looking to get one on a bit of a budget, you're looking at a rather difficult task. We know how stressful this can be, so that's why we scoured through the Internet and found the Hitachi C10FCE2 15-Amp 10-Inch Single Bevel Compound Miter Saw. It's powerful, intuitive, and won't cost you a fortune at the same time.
Pros
The C10FCE2 comes with Hitachi's 5-Year Professional Warranty. With this, you can have incredible peace of mind knowing that your miter saw will be covered for a great number of years to come.
Hitachi crafted a saw that feels incredibly well built and sturdy when being used. Despite the lower cost, this was not cheaply built by any means of the word.
If you like bundled extras with your saw, the package you're getting here with the C10FCE2 won't disappoint. Along with the saw and 24 tooth blade, you'll also get an included laser system, extension bars, and a material clamp.
The stops included with the C10FCE2 are very high quality and get the job done incredibly well.
Cons
While the laser is a nice addition to have, it's not that accurate at all right out of the box. You can get the accuracy you need after a bit of adjusting, but it would have been nice to have this pre-adjusted in the first place.
The screws that hold in the blade guard lock appear to be over-torqued for a lot of folks out there. This means that, when you're cutting with the C10FCE2, putting too much pressure onto it will likely cause it to strip quite easily.
The dust bag that's bundled with the saw also performs rather weakly. Although nice to have, it's only able to collect about 30% of all dust during your work.
Our Verdict
All in all, Hitachi created a real winner with the Hitachi C10FCE2. This is a miter saw that will be able to keep up with you throughout a great number of projects, and will deliver smooth and accurate cuts at the same time.
The cost of this particular saw is extremely low when you consider all of the horsepower that it's packing in, and that value only goes up when you take into consideration all of the extra goodies that you're getting as well. Although some of those accessories don't perform as great as some people would like, it's not nearly enough to take away from this saw as a whole offering.