Quick Reference

Whatever the material, wood, metal, plastic or ceramic, the Bosch RS428 sports the power and features to handle them with ease. In its class, it handily achieves the highest power-to-weight ratio with a strong 14 amp motor and weight of just 8 pounds. This makes it ideal for heavy duty overhead jobs or when working from ladders.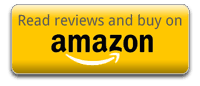 Features

The 1-1/8″ blade stroke, constant orbital action and fast 2900 SPM provides efficient and fast cuts. An electronic load compensation system maintains blade speed regardless of the cutting load.
The expected modern reciprocating saw features, such as tool-less blade changes and an adjustable shoe, mean less time looking for accessory tools and more time slicing through the hardest materials.
The best feature of the Bosch RS428 might be its superior, patented, anti-vibration technology. With this system, operators can work all day with this reciprocating saw without experiencing the fatigue that lesser saws induce. For demo work, this is practically must-have benefit.
Specifications
Spec Type
Spec
Notes
Saw Type
Corded
Tool Weight
8 lbs.
Tool Length
22 inches
Power/Volts
14 amps/120VAC
Strokes per minute
0-27900
Stroke Length
1-1/8 inches
Blade Depth Adjustment
No
Adjustable shoe
Variable Speed Trigger
Yes
Speed Limit Control
No
Tool-less blade clamp
Yes
Twist and push/pull
Adjustable Shoe
Yes
2-Way Blade Positioning
Yes
4-Way Blade Positioning
No
Anti-Slip Comfort Grip
Yes
Carrying Case
No
Bag
Advanced Features
Anti-Vibration System
Yes
Open Toe Shoe
No
Cut Zone Lighting
No
Orbital Motion
Yes
Always on
Electronic Load Compensation
Yes
Blade Clutch
No
Metal Housing
No
Review
Bosch has made several improvements to the RS428 in response to customer suggestions about its predecessor model, the RS320. This latest revision is lighter, more powerful and has impressive cutting power.
The Bosch anti-vibration system works as advertised. Nearly all the reciprocating motion is damped out. With a pair of work gloves, you will experience super-smooth operation that does not leave your hands tingling after an hour of use. Coupled with the electronically controlled speed under any load, you will start using the word "butter" a lot to describe cuts through even thick steel members.
It does not seem to be advertised, but this saw has a "soft-start" feature, which brings the blade up to full speed over one or two seconds after you squeeze the trigger. This may feel slightly odd if you have not experienced this behavior before, but it provides safe, stable movement when starting the blade in an in-progress cut.
The constantly on orbital motion may bother some potential buyers, but the motion seems less than other saws that have an orbital on-off switch. In other words, it is there but there is some question as to how much efficiency it adds to the cut.
Given Bosch's reputation for quality and the way they put together this reciprocating saw, it is strange that they only offer a single year of warranty. Furthermore, why a saw this good is relegated to a carrying bag instead of a solid case seems odd, but many of Bosch's products come that way. Bags are harder to clean and do not provide the same protection against bumps. If you happen to have your old RS320 hard case, the RS428 should fit in it nicely.
Pros
Powerful motor
Constant orbital action
Constant speed under load
Excellent power to weight ratio
Generous 12 ft. cord
Cons
A bag is provided instead of a hard shell case
Our Verdict
For a mid-range reciprocating saw, the Bosch RS428 stands up well to its competition. The serious DIYer will appreciate its power and smooth cutting. On demo jobs, the anti-vibration technology will provide workers with a saw that goes the distance without wearing out the operators.