Quick Reference
With 11A of power, the Bosch RS7 handles any material with ease. Its 1-1/8-inch blade length, keyless chuck and LED cut zone lights mean versatility on any demo or construction job.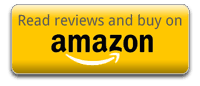 Features

Most potent reciprocating saw in its class with 11 amps of power
Small size and light weight mean easy handling and less fatigue
1-1/8-inch blade length for maximum reach
Keyless blade chuck system means no blade tool to misplace
Dual LEDs light up the cutting zone in dark corners
Comfort grip to reduce vibration and increase safety
On-site hanging hook to keep it securely out of the way
Sturdy tote included for carrying and tool protection
10-blade pack included: 3 for wood, 4 for metal and 3 for wood with nails
PROS:
Long blade length as found in more expensive saws
Zero to 2700 SPM to match any material
Its 11A motor is the most powerful in this price range
Variable-speed trigger for safe starts in thin material
Cuts through any material easily, making it a demolition workhorse
Dual LED cut zone illumination
CONS:
Minimal vibration dampening other than the soft grip
No hard shell case
Overview
The Bosch RS7 is an impressive lightweight saw with enough power for heavier-duty jobs cutting through drywall, plywood, laminates, lumber, cement backing board, plumbing pipes, sheet metal and more. Its compact size, 10 lbs. weight and comfort features make it ideal for deconstruction work without fatiguing the operator. It has more than enough precision built-in to make it a go-to tool for construction jobs as well. Its 11 amps of power means it can stand up to the toughest jobs all day long.
The dual LEDs light the cutting zone in the darkest corners for precise and safe cuts every time. Its variable-speed trigger provides full control over blade speed, which is critical to avoid blade bounce on thin materials. The 1-1/8 -inch blade length is more reach that many of its competitors have. Blade swapping is a snap with the Bosch tool-less blade change system.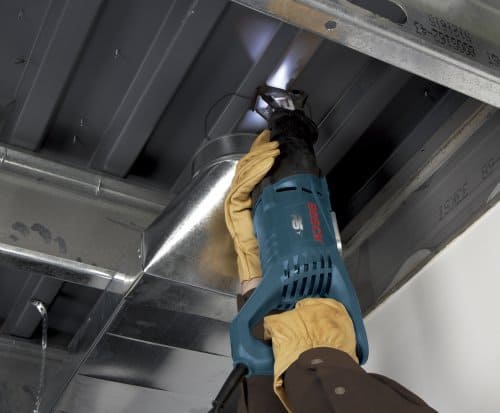 Unlike many reciprocating saws that come without blades, the RS7 includes a 10-piece blade pack to cover most cutting situations. It includes blades for wood, metal and wood with nails. The sturdy tote protects the saw when transporting it between job sites. It even includes a handy hanging hook, built-in.
What Buyers Are Saying
As one Bosch RS7 reviewer put it: "The B in Bosch stands for the Best"
Buyers of the Bosch RS7 reciprocating saw find a multitude of uses for it including wood deck deconstruction, orchard pruning and cutting up bicycles. It even performs slicing through heavy, cast iron pipe. The easy-to-control variable-speed trigger receives repeated praise for its ability to avoid blade bounce in thin materials and for making precision cuts. The RS7 has plenty of room around the trigger, which is a plus for those with big hands or when you are wearing gloves.
A few reviewers have been disappointed with the keyless blade change system. They found it not to be as simple as they thought and in once case it broke, but the saw was replaced under warranty.
Verdict
The Bosch RS7 exceeds expectations. Buyers find it stands up well even in tough demo situations and its light weight makes it a saw you can use all day. It compares well to mid-range saws from top manufacturers, so it gets a high rating.