Quick Reference
The 6519-31 Sawzall achieves formidable cutting power with 12 amps of motor power and blade speed that is over 10 percent faster than the competition at 3000 SPM. Its 1-1/8″ blade stroke matches higher end reciprocating saws. With this saw, you can cut with confidence on the toughest materials under the roughest conditions.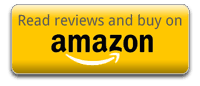 Features

Milwaukie's patented QUIK-LOK blade chuck accommodates rapid, single-handed blade changes without any tools. The pivoting shoe adapts to any surface and is indispensable for safe, accurate plunge cuts.
For ergonomics and comfort, it is unsurpassed in its class. Its vibration-free operation reduces fatigue and puts more power where you want it: at the blade. Milwaukie's counterweight mechanism achieves smooth, accurate cuts with less wear on the operator. Its no-slip cushioned grip further reduces vibration and increases control.
Milwaukie saws are well-known for their durability and quality construction. They are made to last decades. This saw's gear assembly clutch further enhances their reputation for reliability. High-impact forces, such as blade lock-ups, are absorbed completely by the clutch, which significantly extends the life of the drive train.
The Milwaukie 6519-31 kit includes the saw and carrying case. Blades are sold separately. It is covered by a 5-year warranty and 30-day return policy.DeWalt backs up the quality of this reciprocating saw model with a 3-year limited warranty.
Specifications
Spec Type
Spec
Notes
Saw Type
Corded
Tool Weight
7.1 lbs.
Tool Length
19.0 inches
Power/Volts
12 amps/120VAC
Strokes per minute
0-3000
Stroke Length
1-1/8 inches
¾" is factory option
Blade Depth Adjustment
No
Variable Speed Trigger
Yes
Speed Limit Control
No
Tool-less blade clamp
Yes
Adjustable Shoe
No
Pivots
2-Way Blade Positioning
Yes
4-Way Blade Positioning
No
Anti-Slip Comfort Grip
Yes
Carrying Case
Yes
Metal
Advanced Features
Anti-Vibration System
Yes
Open Toe Shoe
No
Cut Zone Lighting
No
Orbital Motion
No
Electronic Load Compensation
No
Blade Clutch
Yes
Metal Housing
Yes
Review
The Milwaukie 6519-31 provides tough competition to entry-level, high quality reciprocating saws such as the DeWalt DW304PK. There are differentiating factors however between those saws besides the price.
The Milwaukie's 12 amps of power is respectable, but it may be more power than needed on a daily basis. Like the DeWalt, it lacks a speed limit control, but does not include a 4-position blade clamp nor an adjustable length shoe.
The DeWalt's 4-position clamp may not get used often, but in tight or obstructed situations, you will find it indispensable. The non-adjustable shoe of the Milwaukie saw is a relatively minor deficiency, but during demo work when you are getting blade bounce, would you rather adjust the shoe or change to a shorter blade?
Otherwise, you do get some nice features in the Milwaukie for a little more money. The blade clutch improves the life of the saw and increases operator safety. Especially if you perform cutting jobs that last more than 30 minutes, the anti-vibration technology is a must and adds to the cutting power of this reciprocating saw. The metal body is a trademark design of Milwaukie saws and does add to its aura of quality besides being able to dissipate heat better than plastic.

Pros
Nearly the power of Milwaukie's more expensive models
Gear assembly clutch to avoid blade bind damage

Cons
Non-adjustable shoe
Lacks speed limit control
Blades must be purchased separately
Case too small to hold extra blades

Our Verdict
This is a reciprocating saw that is aimed squarely at the mid-range market with a set of serious features that extend confidence in the Milwaukie Company and the Sawzall brand. If you are a serious DIYer who seeks quality but are not quite ready to pay for a commercial saw, this tool is a great choice. That is not to say that the Milwaukee 6519-31 cannot stand up in heavy deconstruction work. It can but it lacks some features of a top-end saw.