Quick Reference
DEWALT DW715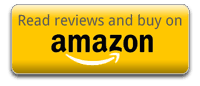 Features

In order to help you carry the saw from room to room, the included handle system adds a lot to the overall portability of the DW715
The miter detent plate that's included is made up out of stainless steel, and has 11 total positive stops that can be completely adjusted to the exact angle of your choosing.
DEWALT's DW715 has a fence system that is able to support crown moldings of up to 5 ¼-inches, as well as base moldings up to a max height of 6 ½-inches in a vertical position.
Out of the box, the DW715 comes bundled with a carbide blade, blade wrench, and a dust bag for keeping your work area neat and clean.
Specifications
| Spec Type | Spec | |
| --- | --- | --- |
| Saw type | Corded | |
| Tool Weight | 24 pounds | |
| Dimensions | 27.7 x 20 x 18.8 inches | |
| Power/Volts | 15 amps/120VAC | |
| RPM | 4000 | |
| Color | Yellow | |
| Warranty | 3 Years | |
| | | |
| | | |

Review
When it comes to miter saws, durability is one of the most important factors to keep in mind when it comes time to purchase just such a product. Unlike many other tools in your shop, a miter saw is a bit of an investment. They can often be rather pricey purchases if you're getting one of the best ones out there, and as a result, you should be able to expect it to keep chugging along for a number of years to come.
Even if you're someone who has a tendency to put their tools through an absurd amount of strenuous work, you should still be able to count on a miter saw to be there for you through all of this. Finding such a saw can be a bit of a difficult task though. Many companies advertise their saws as being long-lasting and durable, but in real world use, they often prove to breakdown or start cutting less and less accurate as time goes on.
This definitely proves to be a bit of an annoyance, so locating a saw that doesn't get trapped in this pitfall can often be a bit difficult. One such saw that's truly durable in every sense of the word is the DEWALT DW715 15-Amp 12-Inch Single-Bevel Compound Miter Saw.
Pros
We mentioned in the Overview for this review that the DEWALT DW715 is an incredibly durable miter saw. And, as you'd probably expect, that is easily one of the best features for this product. Even when put through constant use of some of the most intensive projects, the DW715 refuses to slow down or to degrade in the quality of the cuts that it delivers.
The miter adjustment detent system is incredibly solid. While these often prove to be a bit weak on more affordable miter saw options, the ones included here don't show any signs of wiggle room or slippage when used.
DEWALT's adjustable fence system is not only easy to customize with the use of a single knob, but it is also extremely sturdy and solid when tightened up.
Cons
Unlike many other saws in this price range, the DW715 does not come with an included laser. This certainly would have been a nice inclusion to have, and we are a bit disappointed to see that it's something DEWALT decided to omit from this particular saw.
Our Verdict
Overall, there's no denying the sheer amount of power that's behind the DEWALT DW715. This is a miter saw that was created to last for years and years on end. It is able to deliver smooth and accurate cuts, and even after performing these cuts hundreds upon hundreds of times, it will continue to do so no matter what. This is a saw that was made to withstand the biggest amounts of work possible, and when you combine this with the asking price for it, it becomes an incredible steal. This is one of the more affordable options out there for a saw of this caliber, and that only sweetens this overall deal even more than it already was.