Quick Reference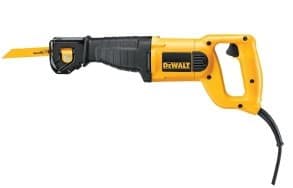 The DW304PK's is not the strongest tool on the reciprocating saw shelves, but its 10 amp motor is sufficient for most tasks in the workshop or on the work site. Taken together, its variable-speed trigger, orbital motion and 1-1/8″ stroke at 2800 SPM provide plenty of cutting power with maximum control. It stands up well against bigger saws and slices through all the material types its bigger brothers handle.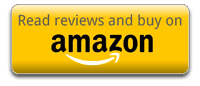 Features

The DW304PK's 4-position blade clamp permits blade teeth to face north, south, east, and west so you can position flush cuts in the tightest spaces with full control. Many, more expensive, reciprocating saws cannot boast about this feature.
Blade changes are accomplished with a single hand with an easy-to-use clamp lever. The adjustable shoe is made of stainless steel that endures the roughest usage. Orbital blade action can be switched on to speed up cuts in lumber or tree branches.
DeWalt backs up this saw with an impressive warranty package that includes a 3-year limited warranty, a one-year service contract and a 90-day full refund return policy.
It comes with a sturdy contractor's bag and one metal cutting blade.
Specifications
Spec Type
Spec
Notes
Saw Type
Corded
Tool Weight
7 lbs.
Tool Length
17.5 inches
Power/Volts
10 amps/120VAC
Strokes per minute
0-2800
Stroke Length
1-1/8 inches
Blade Depth Adjustment
No
Adjustable shoe
Variable Speed Trigger
Yes
Speed Limit Control
No
Tool-less blade clamp
Yes
Lever
Adjustable Shoe
Yes
2-Way Blade Positioning
Yes
4-Way Blade Positioning
Yes
Anti-Slip Comfort Grip
Yes
Carrying Case
No
Contractor's bag
Advanced Features
Anti-Vibration System
No
Open Toe Shoe
No
Cut Zone Lighting
No
Orbital Motion
Yes
Electronic Load Compensation
No
Blade Clutch
No
Metal Housing
No

Review
If you rarely need fast cuts through heavy steel or cast iron pipe, masonry, roofing shingles or wood beams, then why pay extra for that unused power and weight? The DeWalt DW304PK may be exactly what you are looking for amongst reciprocating saw heavyweights. Weighing in at just 7 pounds, it is one of the easiest-to-maneuver saws on the market. It is especially useful for overhead work, attics or crawl spaces without inducing undue arm fatigue.
Its 10 amp motor may seem skimpy next to a 15 amp, heavier saw, but for the majority of work you are not going to notice the difference. The switchable orbital motion when cutting wood completely makes up for a little less power. Cuts are fast and clean.
Though this saw does have a variable speed trigger, it lacks a maximum speed control. That means you have to rely on your trigger fingers to finesse plunge cuts and adjust speed for various materials such as sheet metal. The comfort grip provides minimal anti-vibration support.
One feature that makes this saw shine compared to more powerful reciprocating saws at higher prices is the 4-position blade clamp. The clamp and shoe are designed such that you can mount the blade teeth up, teeth down or to either side. This makes a difference when attempting flush cuts in awkward positions or when the material is partially obstructed. It is also useful for regular cuts as it provides options for achieving optimal saw control.
Along with a one-handed lever-operated clamp, this a versatile saw in spite of a few shortcomings.

Pros
Remarkably lightweight
Vertical and horizontal blade positions
Switchable orbital motion

Cons
Lacks speed limit control
Kit includes only one blade

Our Verdict
For the average handyperson who only needs a reciprocating saw occasionally, but a capable one, this saw is a good match. It has most essential features and the 4-position blade and shoe is a big plus. For construction or demo work, this is a perfect backup saw or the one that gets used for the most awkward cuts.