Quick Reference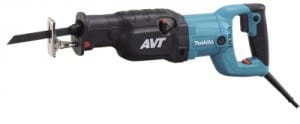 You will not find a reciprocating saw with more raw power than the JR3070CT provides with its 15 amp motor. It stands up to the most demanding cutting tasks. It matches the longest blade stroke of other reciprocating saws in its class with a full 1-1/4 inches. Clearly, it is made from the ground up to cut with speed and power.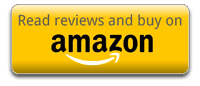 Features

It's a saw with plenty of higher-end features. For instance, electronic speed compensation keeps the blade moving at the same speed even as cutting load increases.
Its overall speed range is zero to 2800 SPM with six maximum blade speed settings. Thus, you have the ability to match blade speed to the specific application without having to fine-control a trigger.
In order to lengthen the life of the motor and gear assembly, a blade clutch disconnects those components should the blade bind. This also increases operator safety.
Makita has included its unique, patented anti-vibration technology in this saw, which they call AVT. It cuts down on tool vibration by up to three times. This translates into smoother cutting, less noise, less operator fatigue and more power transmitted to the blade instead of to your hands and arms.
Specifications
Spec Type
Spec
Notes
Saw Type
Corded
Tool Weight
9.7 lbs.
Tool Length
19.1 inches
Power/Volts
15 amps/120VAC
Strokes per minute
0-2800
Stroke Length
1-1/4 inches
Blade Depth Adjustment
No
Variable Speed Trigger
No
Speed Limit Control
Yes
6 speed settings
Tool-less blade clamp
Yes
One-handed twist/eject
Adjustable Shoe
Yes
One-handed lever
2-Way Blade Positioning
Yes
4-Way Blade Positioning
Yes
Anti-Slip Comfort Grip
Yes
Carrying Case
Yes
Metal
Advanced Features
Anti-Vibration System
Yes
Open Toe Shoe
No
Cut Zone Lighting
No
Orbital Motion
Yes
Electronic Load Compensation
Yes
Blade Clutch
Yes
Metal Housing
No
Review
Casual users might be put off by the nearly 10 lbs. of weight and the full 15 amps of motor power, but they will never regret that power when cutting through beams, tree branches, steel or cast iron. It lives for slicing through the hardest and thickest materials.
Makita has added in a number of important operating features to increase the efficiency and comfort of using this reciprocating saw:
The 4-way blade positioning means you can get a flat, close cut in places that other saws cannot.
Switchable orbital motion lets you add some extra speed for cutting wood or other coarse materials.
You do not have to worry about the blade bogging down mid-cut as their load compensation circuitry keeps the blade moving at the same speed.
If the blade does bind, the saw and operator are protected thanks to the automatic blade clutch.
Blade changes are a snap with a simple twist that ejects the old blade.
Last, but not least, Makita's AVT – patented anti-vibration technology – means increase operator comfort and control. AVT cuts tool vibration in half even through stubborn material. That means no more tingling hands and arms after prolonged and constant use. They claim AVT is derived from seismic engineering standards and that is not hard to believe when you feel how smoothly it runs.
At almost 10 lbs., it might feel heavy for overhead work, however. The superb control and power mostly mitigate that. It certainly is not a critical feature, but the fact that this saw comes with a sturdy metal case is icing on the cake.

Pros
15 amps of power
Extra 1/8 inch of blade stroke
Motor and gear-protecting clutch
Effective anti-vibration technology

Cons
On the heavy side for casual do-it-yourselfers

Our Verdict
This reciprocating saw is a great choice for de-construction workers who want a tool that they can use all day long. For even the serious DIYer, this saw provides trouble-free, comfortable cutting power that lasts a lifetime.