Quick Reference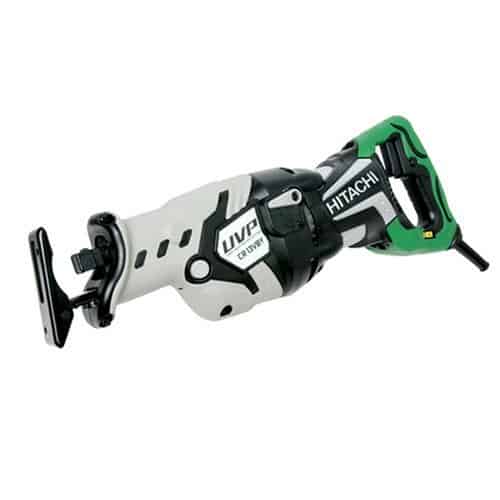 The CR13VBY's 12A motor, light weight, dual blade mode, 0-3000 SPM, 1-1/4-inch stroke and patented UVP vibration reduction makes this the toughest, most versatile and comfortable saw around.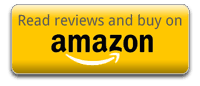 Features

12A motor provides all the aggressive cutting power you need for any job
1-1/4-inch blade stroke for maximum reach
Swing mode blade action makes faster wood cuts and reduces blade bounce
Zero to 3000 strokes per minute matches any material and cutting situation
Hitachi's patented UVP reduces tool vibration over 65 percent for operator comfort and long tool life
9.7 lbs. weight makes this saw easy to use in awkward positions
Keyless blade change means swapping blades is easy
Triple-sealed construction keeps out dust and plumbing pipe water
The elastomer case provides a firm grip and resists heat
Comes with a sturdy case, one all-purpose blade and 5-year warranty
PROS:
Most effective vibration reduction system on the market
Longest recip saw blade length at 1-1/4 inches
Match speed to any material with 0 to 3000 SPM
The 12A motor cuts through the toughest, thickest materials
Full-length cord and case with plenty of room
Superior build quality and dust/moisture resistance
CONS:
Will not take the thicker Milwaukie demo blades
Only two-step foot adjustment
Overview
This Hitachi CR13VBY 12A reciprocating saw has all the advanced features, power and cutting ability you would expect from a top-range saw. It is an amazing workhorse and weighs less than 10 lbs. That, coupled with Hitachi's exclusive User Vibration Protection, or UVP, makes this a demo saw you can use all day, every day without wearing out either the saw or you. UVP uses a new patented counterweight technology that reduces full-load vibration by over 65 percent. Not only does that mean minimal operator fatigue but it greatly extends saw life.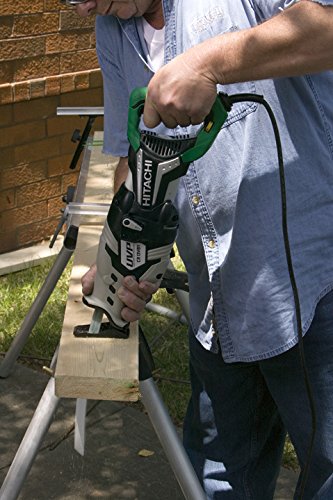 The CR13VBY has many other features to commend it for any deconstruction or construction job site including dual stroke modes, variable speed from 0 to 3000 SPM, a full 1-1/4-inch blade stroke and ergonomic, heat-resistant grip.
It is also triple-sealed against moisture and dust ingress. No wonder Hitachi has enough confidence in this saw to provide a 5-year warranty with it.
What Buyers Are Saying
The Hitachi CR13VBY is right at home in the midst of the toughest demolition jobs as well as in situations where craftsmanship precision is required. For such a powerful, full-featured saw its 9.7 lbs. weight is light enough for overhead work. The UVP is the real deal according to numerous CR13VBY reviews.
It makes such a difference in comfort that many demo guys find that the Milwaukie users on their job sites are constantly borrowing their Hitachi.
The one weak point of this saw is the foot adjustment. It only has two positions, so cut depth selection is limited, which has caused a few complaints in saw reviews.
Considering how tough this saw is built and its multitude of advanced features, the foot deficiency is disappointing. Otherwise, this saw gets high marks for power, ease-of-use and versatility.
Verdict
It is a cliché, but true, that this a definitely a lot of saw for the money. Less than fifty dollars more than most general-purpose saws, the Hitachi CR13VBY provides buyers with a sawzall machine made for any cutting job that will last their lifetime.