If you have developed a genuine addiction for your handsaw, you are not the only one. It might be a habit that has started out innocently and has grown into a genuine passion in time. Or it might be a more recently discovered hobby you have just started working on. Either way, handsaws make for an excellent purchase at an auction, the flea market, a hardware store, or a yard sale. Whether you are a builder or a simple collector, the many different choices on the market are definitely keeping you satisfied. Which could mean you might be running out of storage space around the house or your tool shed.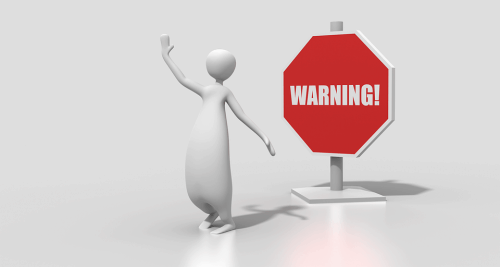 Speaking of storage, it is mandatory to figure out the safest locations for your saws. On top of safe locations, you should also consider using the most effective security devices in terms of locks and alarms.
Storing vs Displaying Your Saws
You might be tempted to put your collection of saws on display as you are very proud of them and you would like for all of your house guests to admire them. However, you are strongly advised to figure out the best storage solutions that will prevent potential accidents and injuries or even cases of theft.
Since saws come in a variety of shapes and sizes and they can be put to different uses, their price tags can also go ridiculously high at times. If your current selection of saws consists of at least one expensive model, or you have several affordable saws gathered together in the same room of the house, do not be surprised if an intruder might be interested in laying their hands on them. They can easily scratch off the serials numbers and sell your saws to unsuspecting people. They can also use your saws to break into ATM machines or cut through a home door or safe locks.
How To Store You Saws?
Storing your saws must be done in such a way so that they are made easily accessible from your bench.
You can rely on a drawer that will hold your sets of saws, as well as diamond stones. You can buy a specialized drawer, or build one yourself. You can opt for pine and poplar or other sturdy materials for the drawer.
You will need to cut the top, bottom, and sides to length the parts. You will also need to use separate materials for the drawer dividers.
Ensure you will position your saws in safe ways inside the drawers. They should not be able to fall onto a person looking at them, causing them injuries. Your saws must be completely out of reach of children. For this, you should consider installing drawer locks or padlocks that will further secure your saws. If you already have the number of an emergency-locksmith

who has helped you regain access to your car or home during an accidental lockout event, give them a call. See if they can handle your particular drawer security needs; most authorized locksmiths with hands-on experience with installing, fixing, or re-keying locks should have no problem recommending and installing the best locks for your custom needs.
If you have chosen a separate room of the house for your saw storage needs, have the locks on it inspected for faults and replaced with high-security locks.